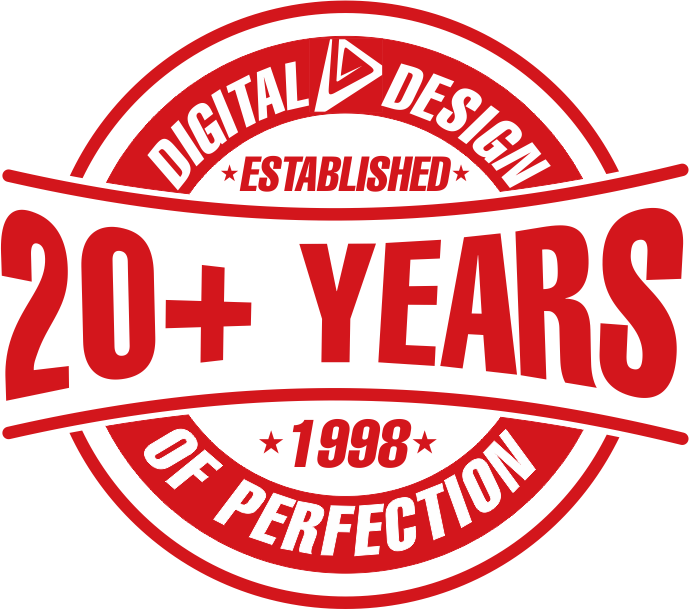 We're hard-working creatives who let our work speak for itself.
With roots dating back to 1998, we started as a pocket size team of enthusiast who were tired of the status quo of how brands communicate with their clients.
For the past twenty+ years, we've worked with companies all over the country to provide a full range of inbound and digital marketing services, from branding and custom responsive web design to strategic inbound marketing.
We have business strategy orientation focused on user experience to work with early stage startups, and also understanding the unique challenges of already established companies that are transforming to adopt digital technologies and business model in order to be successful in digital world of today.
So, What do We Do, Exactly?
We deliver digital solutions to the business problems of our partners.
We are in business of digital transformation storytelling. We are agents of change who transform ideas into brands, grow businesses, by telling product stories visually in an artistic and enchanted way.
Equipped with a love for design and a brain for coding, we specialize in merging both design, content and code together to provide easy-to-use, unique and beautiful responsive inbound websites for growth-driven companies.
Our magic lies in passionately visualizing functional capabilities of products & services in a "language" of end users, pushing boundaries by creating "wow" effect.
At the end of the day, we're fueled by our clients' success + making the Internet a better place for all.
How can we help you today?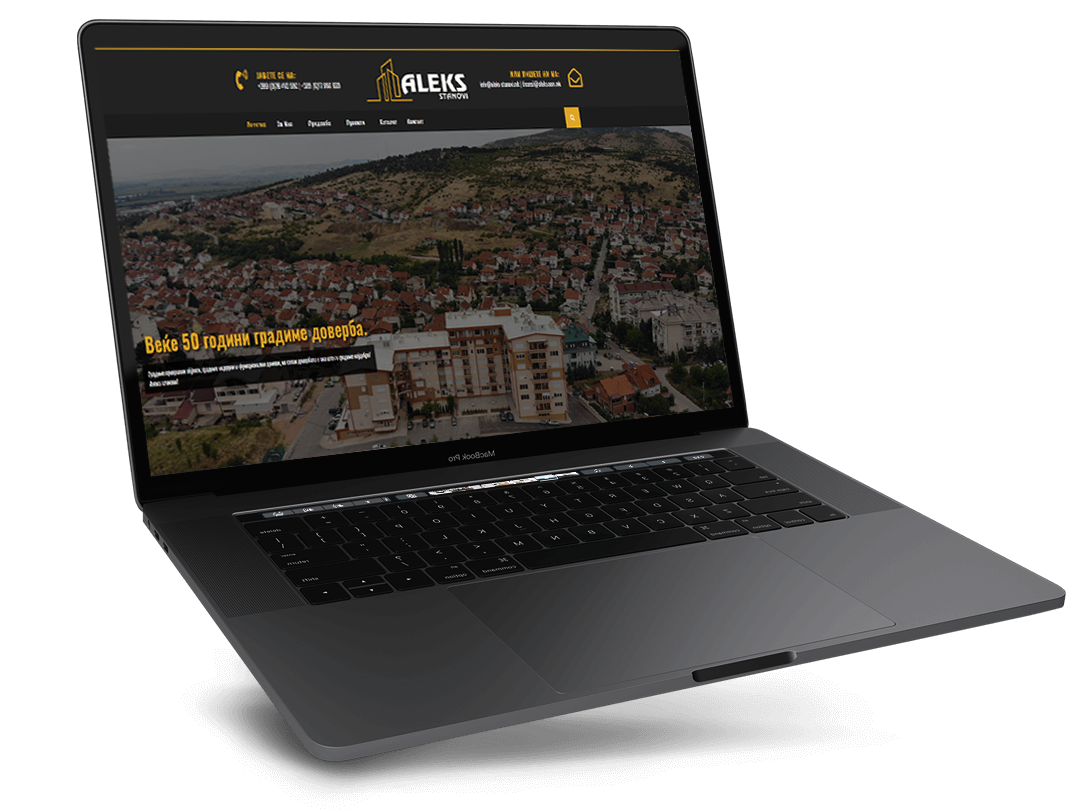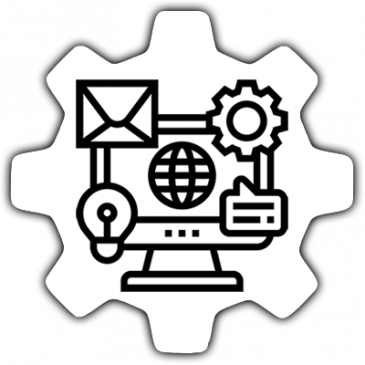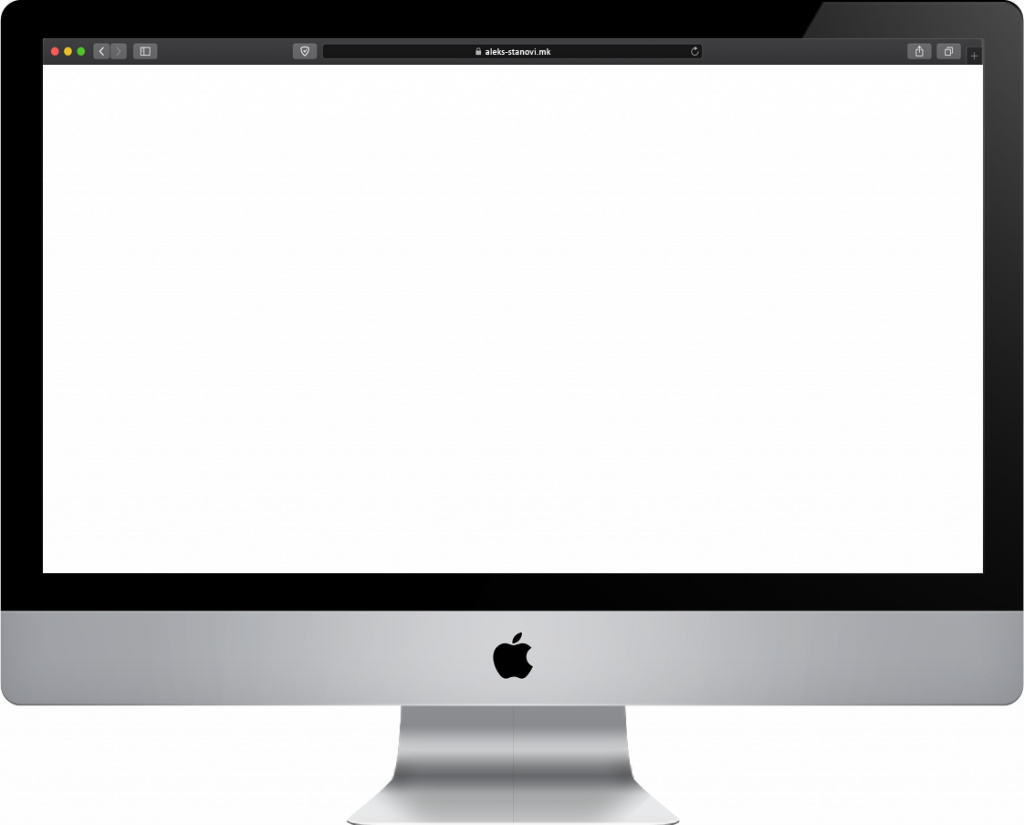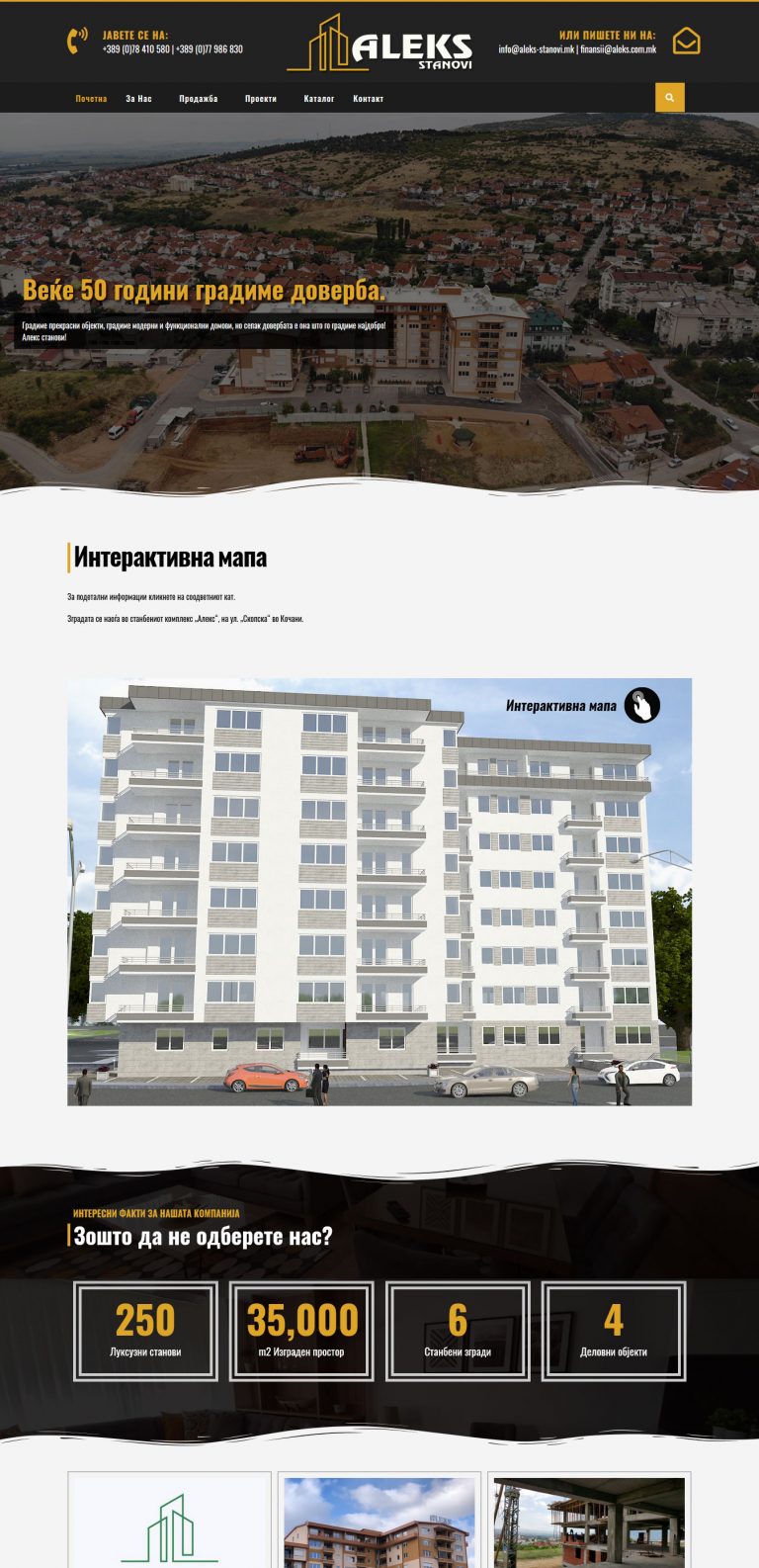 As a respected building company, "Aleks" excels at making valuable homes from their apartments. When they needed a functionality overhaul of their website, we were delighted to bring our expertise to the table.
We designed a mobile-adaptive website, revamped their online catalogue and improved their communication with the clients – all while adhering to their strict guidelines.
User Interface
User Experience
Website Design
Web Development
Responsive Design
Mobile Adaptive
Website Strategy
WordPress
Logo Redesign
Graphic Design
Catalog Design
Video Production
Inbound Marketing
HTML5/CSS+JavaScript
Visual Branding
I would like to commend Angel Petrov and its team for developing a website which captured the exact essence of what we requested for. Their approach towards the development cycle is very unique. Once they understand the business requirement and the budget of the client, the creative team converts the vision of the client into reality.
The vast experience in web-design and development enables Digital Design to provide an array of options for us to choose from at every step. A one-stop-shop for websites!

Radmila Josifova

Digital Design did a terrific job in coming out with the great concept for our website and made it look very professional and interactive. We also asked them to design our company brochures and again they did a great job in delivering very professionally looking company brochure. We are extremely happy to work with Angel Petrov and I strongly recommend any firms regardless of the size to use Digital Design for all the web design and brochures. They have built very good reputation in delivering professionally looking websites and are very cost effective.

Tose Manev

Our association with Angel Petrov goes back to over two decades. They have provided us "Very Innovative, Speedy, Task-Oriented, Advertising Solutions" in this long period. They understood the domain we were operating and came out with a concept that convey our business model and global brand very effectively. They worked very closely with us during the entire phase of the project and that really helped us in providing good feedback. They were able to incorporate all our suggestions and made the final website looked really great and professional.

Gorgi Gorgievski
Optimized web designs using finest coding practices which will boost your rankings across the web
On-page optimized structure and content for higher rankings, bigger audience and more organic traffic. Words that sell your brand
Our support team works 24/7. And they can help you any time, if you have any problem.


Fully optimized for mobile devices, laptops and desktops. Looks pixel-perfect on all devices. Google Loves Responsive.
Works stable in all modern web browsers, which is essential to usability for Internet users, such as Mozilla, Chrome, Opera, Safari etc.
Clean backend code that consumes less resources and delivers high speed. The Search Engines love to read and rank.
"The Only Thing That Is Constant Is Change" – Heraclitus